You probably already know to start at the library for articles, books, databases, and other resources for your research and class assignments—but you might be surprised by what else you can find at Miami's Libraries.
Before you pay full price for that textbook, do yourself and your wallet a favor: see if it's available for checkout at the library.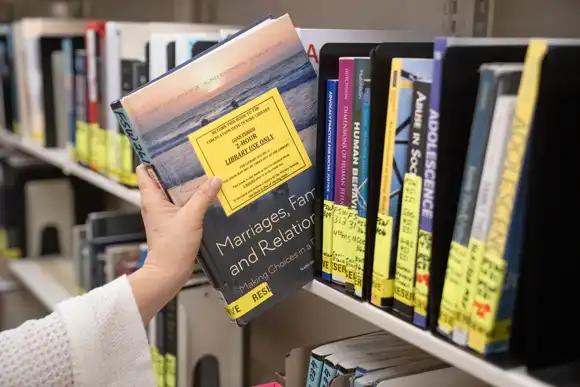 The Libraries purchase textbooks for many Miami courses and keep them on reserve behind the circulation desk, where they're available for you to check out. Just walk up and let us know the course number or textbook you need, and if we have it, you can use it for up to two hours in the library—enough time to read a chapter or email yourself the pages you need for your assignment using one of the book scanners in the library.
Makerspace equipment available
Laser cutters and engravers
3D printers
Paper and vinyl cutters
Media production studio
Dye sublimation printer
Sewing and embroidery machines
VR headsets
Knitting machine
Hand tools like soldering irons and Dremels
When you think of a library, do you think of a workshop full of equipment like laser cutters and 3D printers? If not, come visit the Makerspace on the third floor of King Library, and we'd be happy to change your mind.
The Makerspace is open to all Miami students, and no experience is necessary. You can reserve time on a specific piece of equipment online, and materials to get you started are free. Helpful staff and student employees will show you everything you need to know about using the equipment safely and effectively.
You can also record in the Multimedia Production Studio, where you have access to professional-grade cameras, lighting, and microphones in a sound-dampened room with a variety of backgrounds.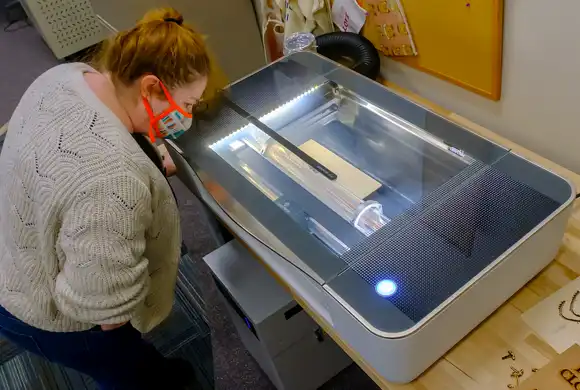 You don't even need to walk to the library for this one—and that's sort of the whole point. You can check out a license for the Adobe Creative Cloud Suite, Final Cut Pro, and Logic Pro from the library at no cost, and then download and use them on your own computer.
Of course, you can also visit the library and check out a laptop or use any open computer—including ones preloaded with software like AutoCAD, SPSS, MATLAB, and more.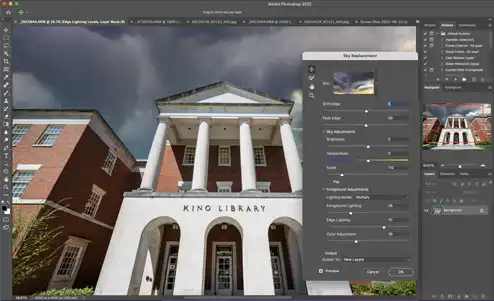 You'll find more than just the materials you need for your research, essays, and assignments: you can also get help from a Miami librarian online or in person. Get answers to your questions through live chat, or schedule a one-on-one appointment for a more in-depth consultation. Together, you can work to hone your research question and identify the best sources for your topic. There's a librarian with subject matter expertise for every major offered at Miami plus topics like copyright, data management, and accessibility.
Is your phone dying? Did you forget your laptop charger, or just need a second screen? Want to block out distractions with a noise machine and weighted blanket? We've got you.
At the circulation desk, you can check out all sorts of useful equipment with just your Miami ID.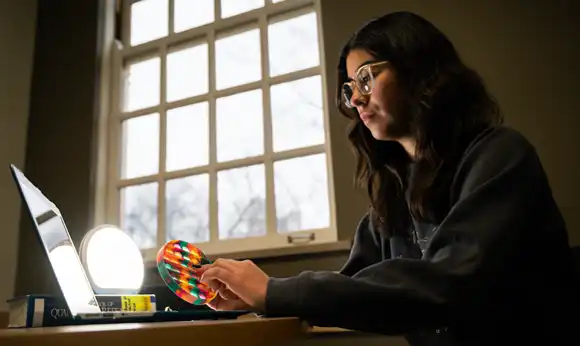 Available for checkout:
Laptops

Macbooks
Dell Windows laptops
Chromebooks

iPads
Chargers & cables for phones/laptops
Meeting Owl video conference devices
Health and wellness kits (therapy lights, weighted blankets, Muse EEG headbands, noise machines, etc)
Projectors
Digital cameras & camcorders
Headphones
Microphones & audio recorders
Tripods & stabilizers
Calculators
English <-> Chinese translators
---