Welcome to the University Libraries' Illuminant & 2016 Annual Report
We are grateful for your interest in the University Libraries, and we are excited to share the achievements of the year gone by while offering a glimpse at a defining year ahead. View the print version via issuu or scroll down for the full online version, featuring bonus content.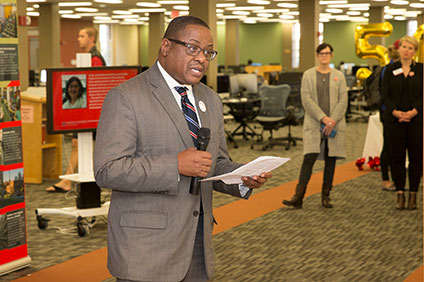 From the Dean & University Librarian ...
Milestones offer moments of pause, during which we are able to look back upon the paths we have traveled and ahead toward the future we will choose.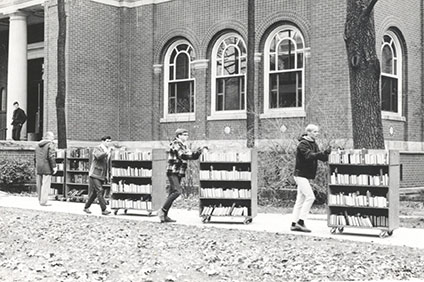 King Library era began with historic "Book Brigade"​
Before King Library could open its doors, or even really be called a library, there was the question of moving 35,000 books in a single weekend.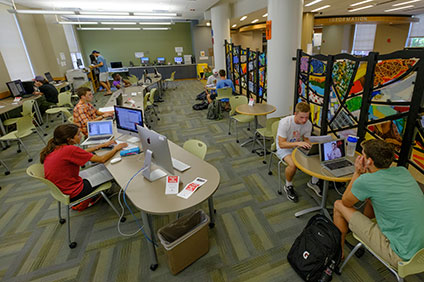 The Next 50: Libraries enter master planning phase
As its flagship library celebrates 50 years, the Miami University Libraries are shaping a vision for the future.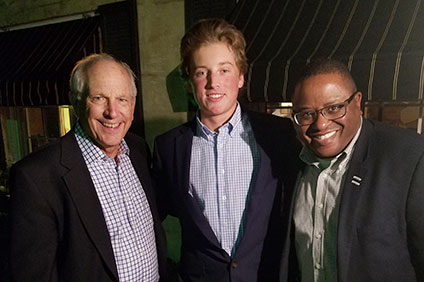 Friends of the Libraries: Dr. David A. Hill '62
Dr. David Hill recognizes the indelible impression that libraries have left on his life, and he believes passionately in their ability to shape the future.
---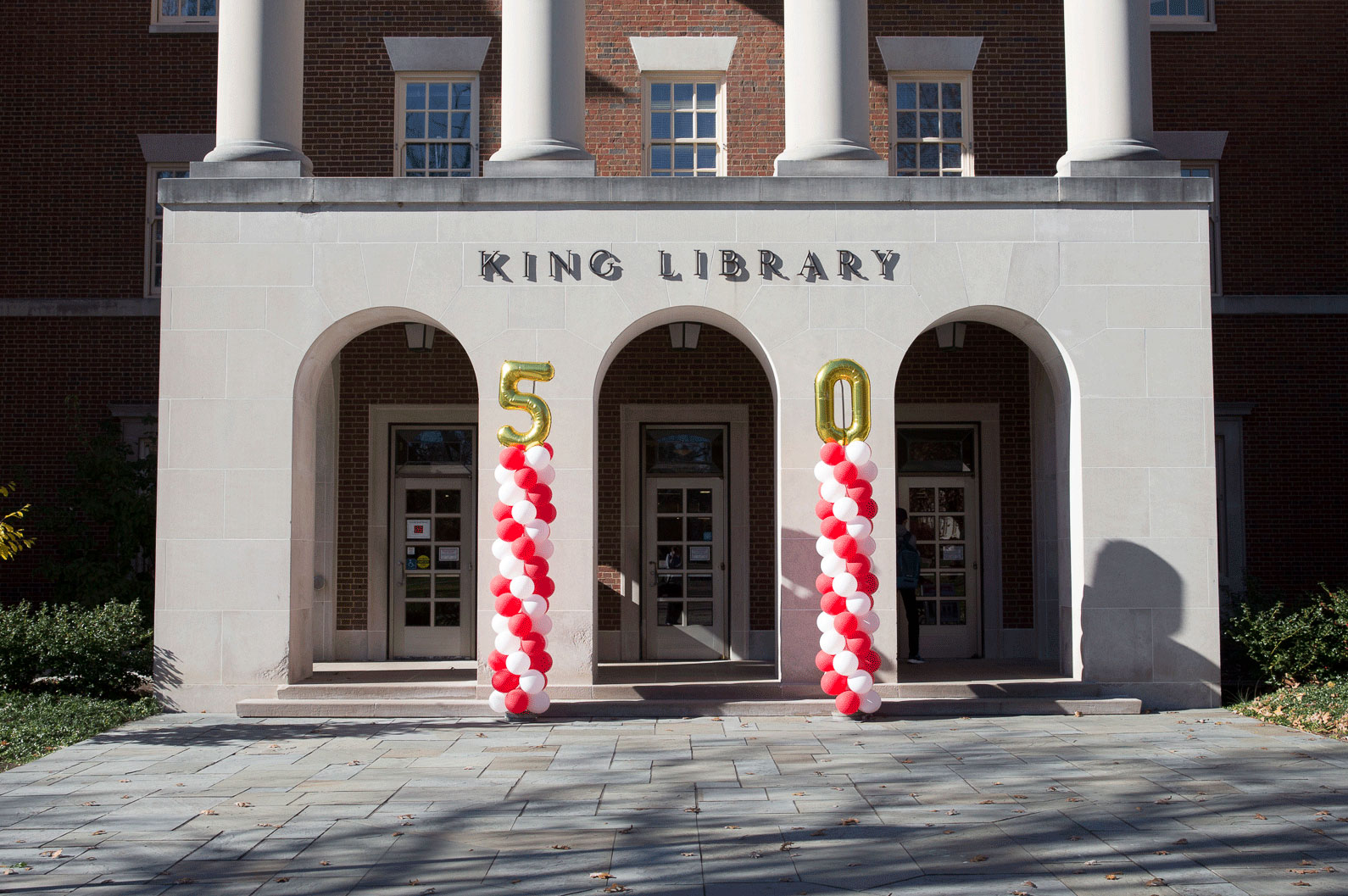 MORE FEATURED CONTENT ...
An eye on our students:
Founding members of the Libraries Student Advisory Council reflect on their experiences serving and using the Miami Libraries.
King 50 reflections:
From love stories to lifelong friendships formed to lessons learned about discipline and hard work, alumni share their King Library reflections.
Inaugural Libraries research award winner reflects:
In 2016, the Miami University Libraries presented the first Libraries Award for Undergraduate Excellence to Mahaley Evans '16.
---
OTHER HEADLINES ...
The Libraries today: By the numbers
Libraries contribute to Miami Merger tradition
Updates from around the University Libraries
Relive the fall King 50 celebration in pictures
Libraries set new standards during #MoveInMiami 2016
Learn about supporting the Miami University Libraries at ForLoveandHonor.org.