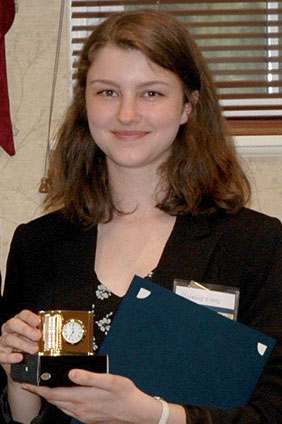 In 2016, the Miami University Libraries introduced the Libraries Award for Undergraduate Research Excellence (LAURE), recognizing students who make the most of libraries' resources in their research.
The winner of the $1,000 prize was Mahaley Evans '16, a history major who has since gone onto graduate school at Indiana University. She discussed her experience as a LAURE winner.
Talk about your topic and your research experience:
My historical interests have always been driven by my passion for feminism and women's history. I am also interested in communism and the Cold War, so pairing those two interests resulted in my project titled "The Discourse of Women's Experiences under Communism." What I found most surprising was how collaborative and interdisciplinary historical research can be. I even got to correspond with one of the foremost scholars in the field over email.
What did it mean to be a LAURE winner?
Like many Miami students, I spent hours between King, B.E.S.T., and the Art and Architecture Library. I certainly became familiar with the resources our libraries offer, but I never expected to be honored for using them … It meant even more because of my plans to pursue a master's in library science after graduation. The award solidified that I was on the right path and encouraged me to keep going.
What did you learn about the Miami Libraries during your project?
I came to appreciate just how easily I could access the journals and books I needed – almost all of them accessible through Miami's online journal subscriptions … When seeking primary sources, I looked to Special Collections. This tangible, in-person research expanded my project and made the process more enjoyable. Online materials are invaluable, but flipping through a 1991 issue of Ms. magazine and handling a 100-year old poster were extremely humbling experiences.
Talk about your future plans: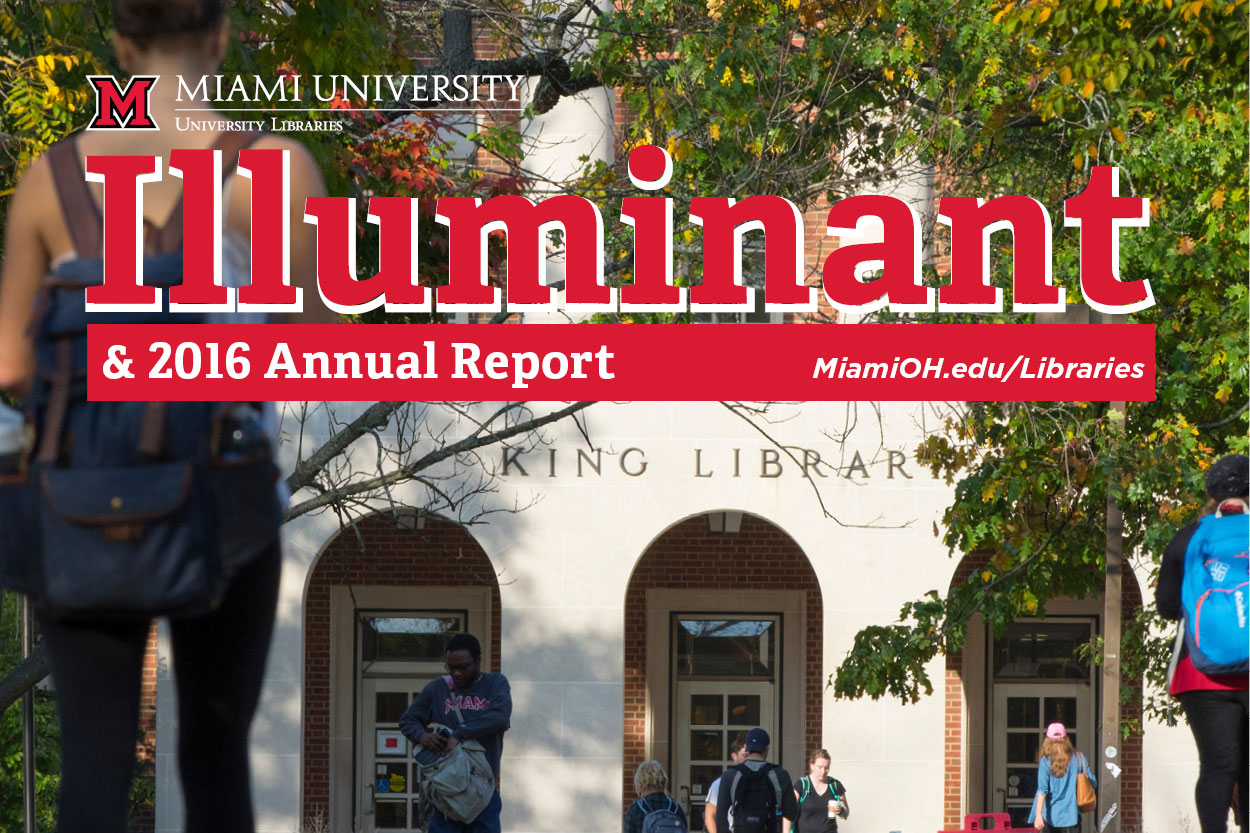 I am in my second semester at Indiana University-Bloomington, pursuing a dual master's degree in history and library science. I am specializing in East European History and archives and records management. I plan to elaborate on my undergraduate thesis and learn more about the interaction between history and archives, hoping to take part in preserving and making history accessible to the public.