Compiled/written by Vince Frieden, strategic communications coordinator
Mark your calendar
June 10 - Alumni Weekend Open House
Miami University's annual Alumni Weekend runs June 8-11, 2016. Join the Miami Libraries the afternoon of Saturday, June 10, for a special open house event, featuring tours and a special exhibit honoring 50 years of King Library. Learn more at MiamiAlum.org/AlumniWeekend.
Aug. 24 - #MoveInMiami 2017
Be counted as a Miami Libraries' supporter by making a gift to the Textbook Initiative or Technology Support Fund during this inspiring day-of-giving campaign. Learn more at MoveInMiami.org or look out for more information in August!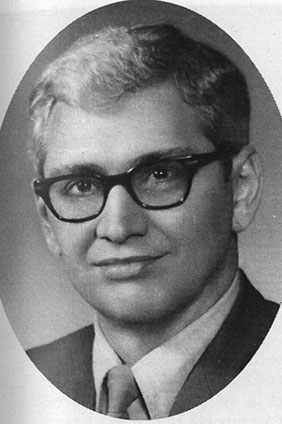 Former Dean Donald Oehlerts remembered
Donald E. Oehlerts (1927-2016), who served as director of the Miami Libraries from 1972-87, died on Sept. 21, 2016, in Fort Collins, Colorado.
Born in Waterloo, Iowa, Oehlerts was drafted into the U.S. Army in Korea just before the end of World War II. After the war, he attended Amherst College and graduated from the University of Wisconsin. Oehlerts worked for the Wisconsin Historical Society before becoming a librarian. He obtained a degree in library science and later a doctorate in education from Indiana University.
Under his leadership as director, Miami completed phase II of the King Library construction and opened Brill Science Library. Upon his retirement from Miami, he taught librarianship for several years at Clark Atlanta University in Atlanta.
He is survived by his wife, Beth, five children and seven grandchildren.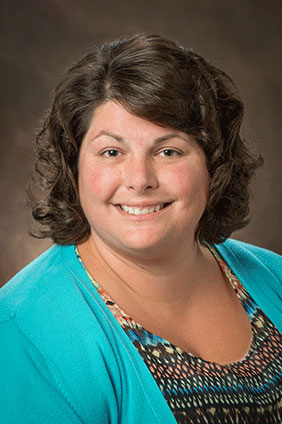 Q&A with Tricia Zeiser, 2016 Distinguished Service Award recipient
The University Libraries' 2015 Distinguished Service Award was presented to Tricia Zeiser, senior library technician for circulation and reserves in King Library. The award is presented annually to recognize a Libraries' employee who embodies the values and furthers the mission of the University Libraries. Following is a brief conversation with Tricia.
Tell us a little about your job and how you ended up at the University Libraries.
I started in 2003, and it really feels like yesterday. I worked as a student in the library on the Miami Hamilton campus and was working there part-time after graduation, when I decided to apply. I work the 5:30 a.m. - 2:30 p.m. shift. I'm in charge of reserved books and textbooks on reserve.
What do you enjoy about working for the Libraries?
I think my coworkers, and the students, in particular, are why I enjoy my job so much. I like getting to greet them, help them out and spend time talking with them. They keep me up to date!
Why is providing good service to Libraries patrons and your coworkers important to you?
I think good service is a reflection on the university and the library. It shows people that you really do care. When people come to the desk, whether they're looking for a book or are lost, I think it's very important that there's a friendly face ready to help.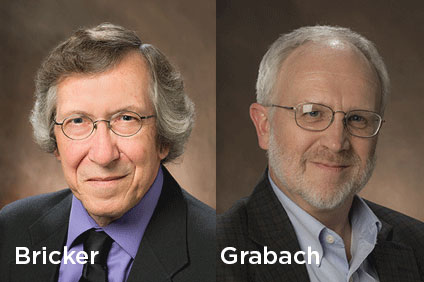 Two retire after 30 years of service
Special collections assistant Jim Bricker and maps librarian Ken Grabach both announced their retirements with the close of 2016 after 30 years of serving the Miami University Libraries.
While he retired where he started, as a special collections assistant, Bricker also served the Libraries in interlibrary loan and the circulation department at points in his career.
His passion remained in special collections, and he takes special pride in having worked for every director of the Havighurst Special Collections.
Grabach, who has been passionate about maps since he was an eight-year-old studying a world map on his living room floor, arrived at Miami in the government documents department. He went on to become a half-time and then full-time maps librarian, working closely with students and faculty from the geography and geology departments.
Follow the hyperlinked names above for full features on both.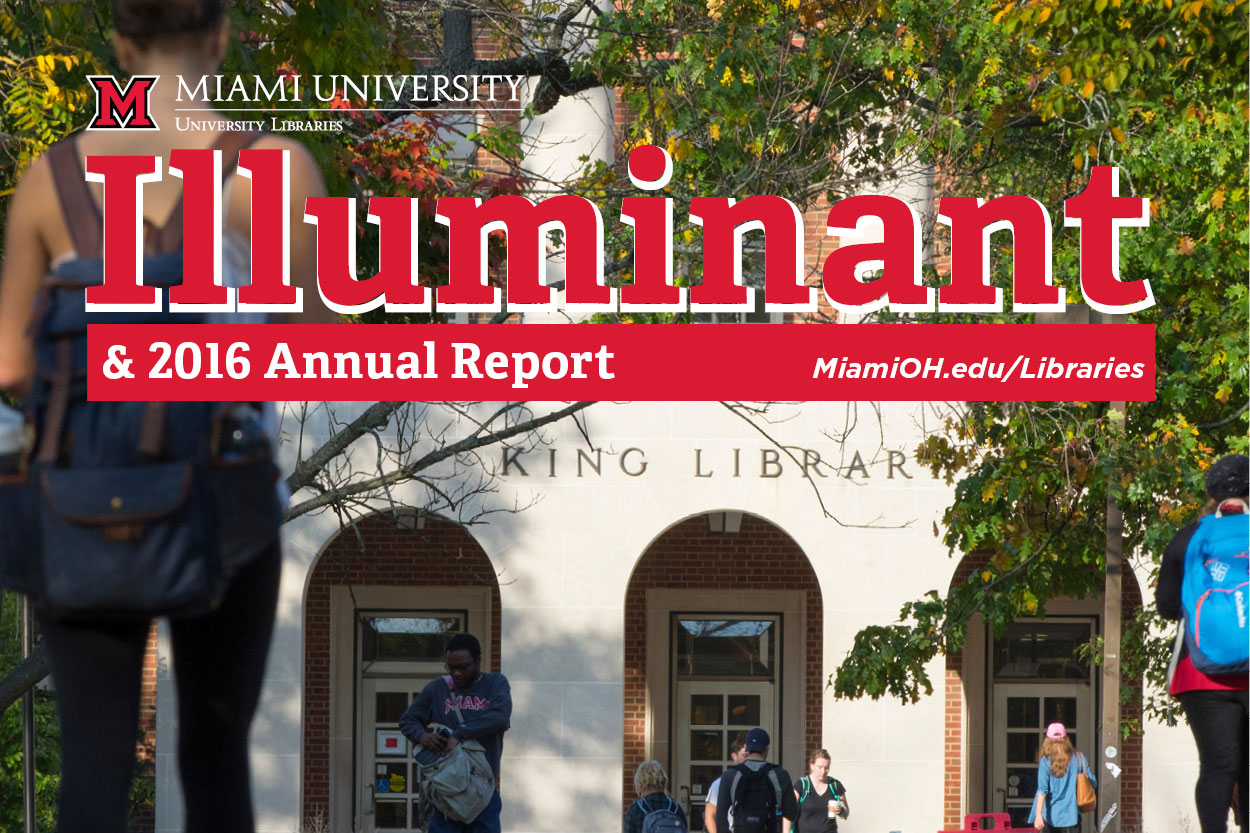 MORE UNIVERSITY LIBRARIES NEWS ...
President Crawford points to University Libraries as a connector
One Button Studio and other Libraries tech upgrades unveiled
Libraries spaces evolve to meet campus needs