In 2017, the University Libraries took an important step in their efforts to engage and tap into the knowledge and experience of their alumni by forming the inaugural Libraries Alumni Advisory Board.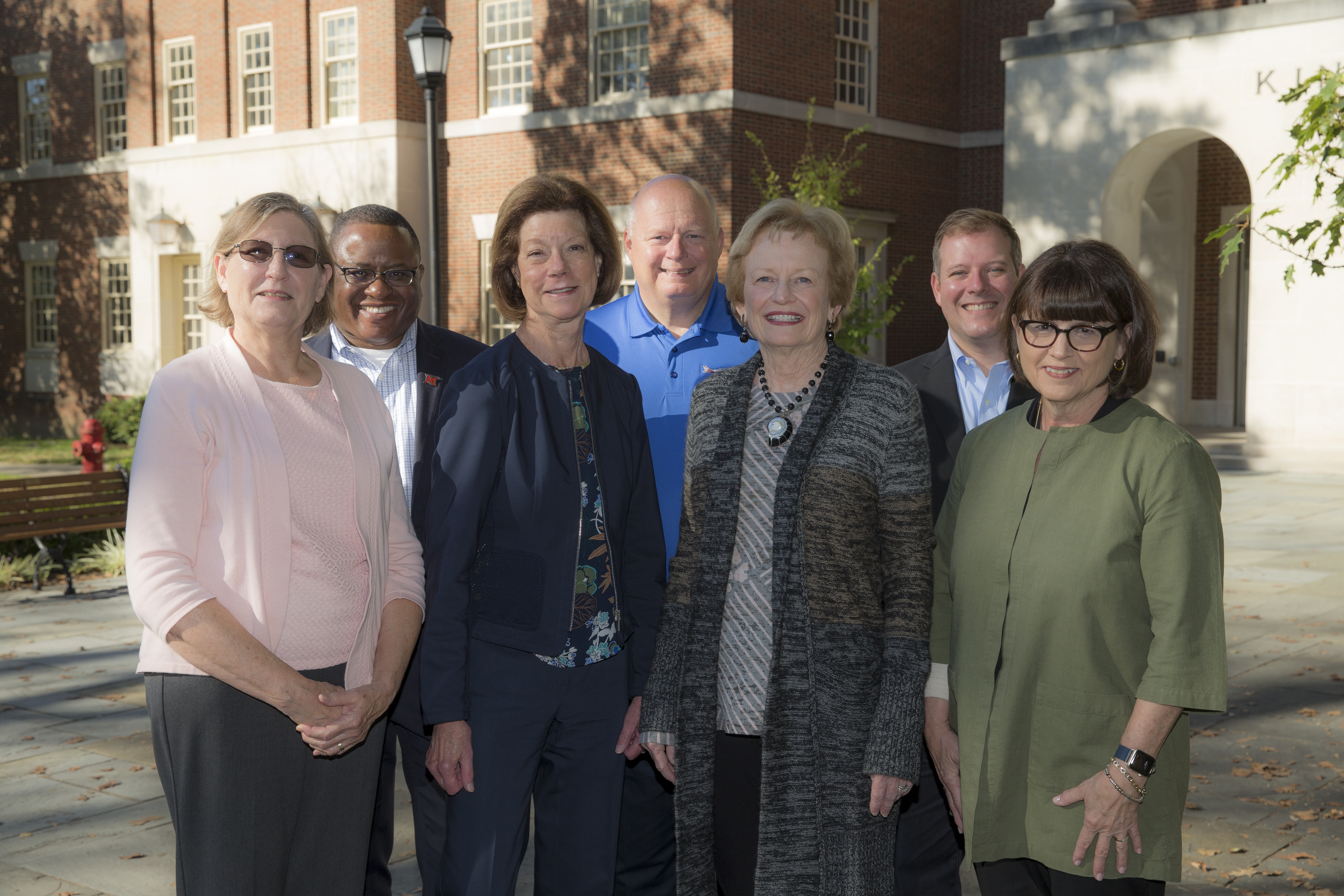 The board's chief purpose is to enable the University Libraries to better engage the local community and various support networks.

"We are fortunate to have alumni and friends who are not only passionate about the mission of our University Libraries but also highly knowledgeable about the library field and related fields that can provide insight as to the future value of libraries," Jerome Conley, dean and university librarian, said. "The Alumni Advisory Board presents an opportunity for us to engage that energy, knowledge and experience to the benefit of our Libraries. No resource like that should go untapped, and I am very excited about the group we have assembled."

The board brings together perspectives from media, corporate and library careers, and offers guidance to the dean & university librarian on matters affecting the current and future success of the University Libraries. It meets in the fall and spring of each year, with the spring meeting coinciding with the Libraries Student Recognition Dinner, which celebrates senior student employees.

In addition to the full board meetings, the group is split into subgroups – outreach & partnerships and technology – which allow for focused discussion in two areas considered vital to the Libraries' future success.

University Libraries
Alumni Advisory Board
Jed Grisez '80
Archbold, Ohio
Retired newspaper publisher
Barbara Haws '77
Brooklyn, New York
Archivist/Historian,
New York Philharmonic
Judy Goacher Mansfield '68
Washington, D.C.
Retired, Library of Congress
Bradley Mascho '02, MA '03
Columbus, Ohio
Chief A.I. Officer, NCI
Terence Moore '78
Smyrna, Georgia
National sports columnist
and commentator
Connie Kendall Sidley '72
Oxford, Ohio
Retired, insurance and banking
Patrick Sidley '72
Oxford, Ohio
Retired CFO, healthcare
Janet Tallberg '73
Milwaukee, Wisconsin
Retired, financial services
Carolyn Walters '74
Bloomington, Indiana
Ruth Lilly Dean of Libraries,
Indiana University Bloomington