In 2017, the Miami Libraries awarded the second round of Libraries Awards for Undergraduate Research Excellence (LAURE), recognizing students who make effective use of the Libraries in their research projects.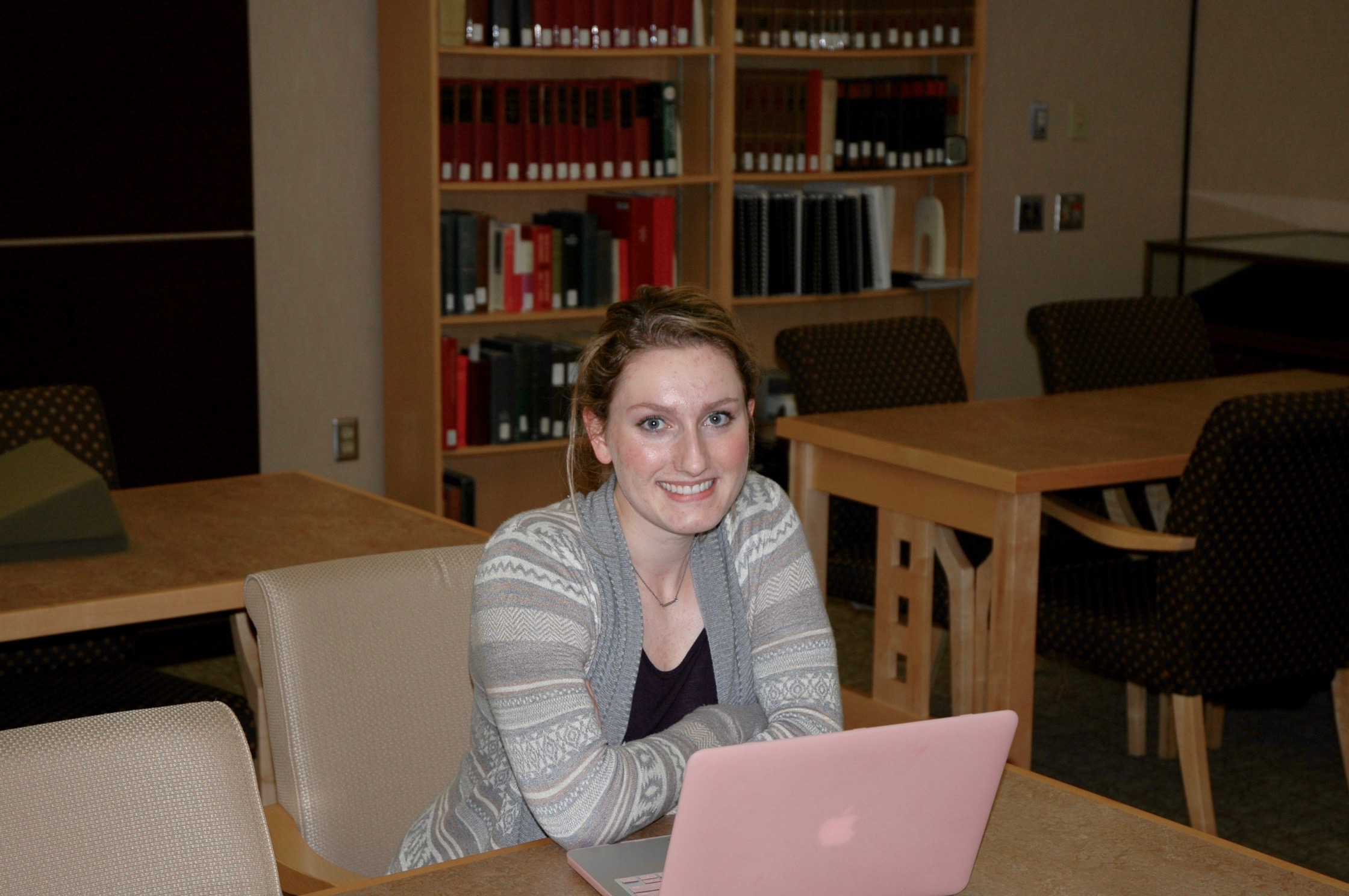 Hannah Woods '17, a psychology major, won first prize and $1,000 with her project,"Lifetime sexual violence and alexithymia: The mediating role of dissociation, thought suppression, and shame."

Talk about how you discovered your topic:
During my junior year, I joined the Trauma and Emotion Regulation Lab in the Psychology Department. One of the tasks I was assigned was a literature review of measures used for specific types of emotion dysregulation, one of which was alexithymia, or the inability to describe or identify feelings. I found this interesting because how it develops is still largely unknown.

What did it mean to be a LAURE winner?
I was truly moved by the amount of support I received from the University Libraries. Winning first place strengthened my confidence in my research abilities and gave me the encouragement to pursue a Ph.D. in clinical psychology. The award demonstrates the Libraries' dedication to undergraduate research, which too often goes unrecognized.

The long hours of research and project development were all made worth it, with this award ... The [LAURE] supported and encouraged my current and future research."

Talk about your future plans:
I plan on pursuing this field of research in the future. I plan on working in a clinical psychology research lab on a grant funded project for 1-2 years. After that, I will be pursuing a Ph.D. in clinical psychology.